Offshore oil and gas
Humidity control for offshore oil and gas
How We Can Help The Offshore Oil and Gas Industry?
Offshore Oil and Gas industry
The offshore oil and gas industry are environments where high humidity can cause serious issues with spare components, materials used as additives or for the control rooms on offshore Oil and Gas platforms.
Offshore oil and gas platforms – industry problems
Offshore oil and gas platforms need a vast and varied range of spare components to be able to maintain 100% operational serviceability. This can be from motors, gear boxes, control gear and a multitude of other items. Due to the platform being in an environment where salt is in the atmosphere, there is a real issue with corrosion. This makes the replacement of simple components difficult if rust has to be removed from key ways on motors to flanges on valves and ancillary equipment prior to their installation. Control boards on drives and controllers oxidise no matter how they try to protect the circuit boards with various coatings.
Down time of such plant in some cases can result in big loses in lost revenue.
Dehumidifiers on Offshore oil and gas platforms
Desiccant Dryair have supplied dehumidifiers from our standard range to control humidity within the stores area, some applications have been ATEX and some have been in a safe zone. Both total loss and recirculation systems have been used depending on requirements. These control humidity to less than 40% relative humidity to eliminate corrosion.
Storage of additives
Storage of additives that go into oil and gas are sometimes very susceptible to moisture and are highly hygroscopic.  Much of the gas used over the past decade have come from fields that are very low in acidity. Fields that are high in hydrochloric acid have been left until recently. Now due to demands for gas, sour (acidic) fields are now being utilised. For this reason the hydrochloric acid has to be removed and the gas treated to prevent delivery pipes corroding from the inside. This causes gas filters on appliances to block with copper sulphate or iron oxide depending on the delivery system.
Sodium bicarbonate is added to the gas to ensure that it is as close to a PH of 7.0 (acidity level, 7.0 being neutral) as possible.
ATEX standard dehumidifier
Desiccant Dryair manufactures dehumidifiers to ATEX standard for the oil and gas industry here in the UK. They will be used to control humidity on very large silos holding sodium bicarbonate. These units were commissioned by Total Oil for use in the UK but we have been manufacturing such units for the past 15 years to different ATEX zones and supplied projects as far away as HongKong with ATEX dehumidifiers.
Humidity in control rooms
Control rooms on platforms offshore have often very high humidity and this can cause health and safety issues with arcing on high voltage buzz bars and control gear.
Control room dehumidifiers
Desiccant Dryair have manufactured a number of dehumidifiers for use offshore, again they are very special dehumidifiers to ATEX standards. The dehumidifiers were controlled by a PLC to maintain the environment at 5.0ºC dp lower than the adjacent areas.  This meant that the set point was a dew point sensor in the adjoining area and the room sensor kept the condition below the set point by 5.0 ºC dp.
The PLC was outside the area in a safe zone and all connectivity, alarms and other information was available remotely.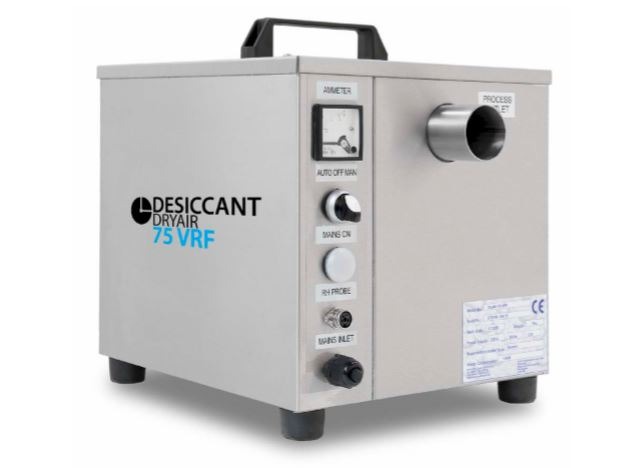 Vertical Rotor Face Machines
We have a range of Vertical Rotor Face Machines (VRF) available, find the right machine to suit your needs. if you require help or advice please contact us by calling us on +44 01524 581500 or email us info@desiccantdryair.com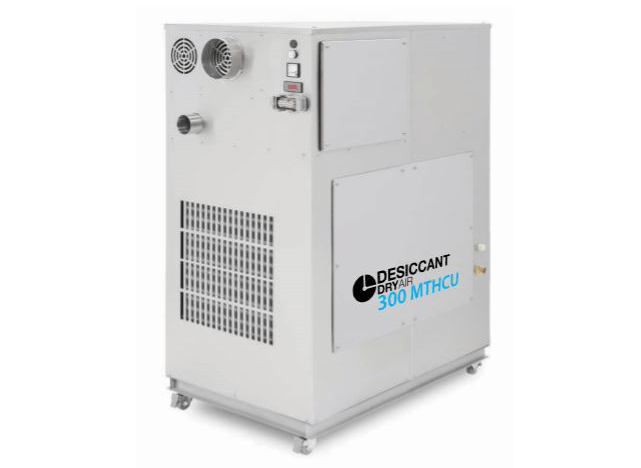 MTHC Units
We have a range of Medium Temperature & Humidity Control Units (MTHCU) available, find the right unit to suit your needs. if you require help or advice please contact us by calling us on +44 01524 581500 or email us info@desiccantdryair.com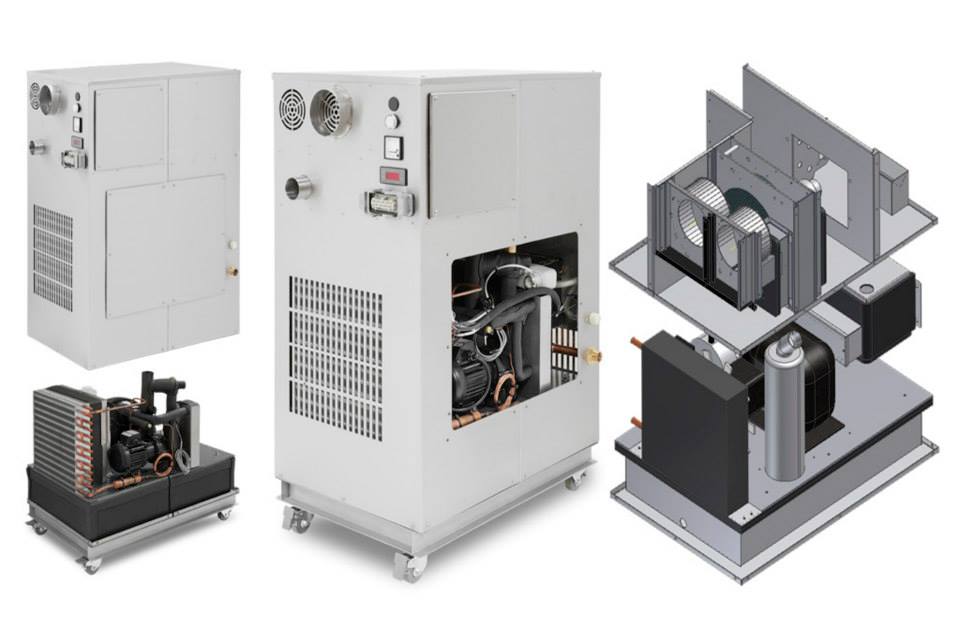 We offer Bespoke Low Temperature Machines, find the right machine to suit your needs. If you require help or advice please contact us by calling us on +44 01524 581500 or email us info@desiccantdryair.com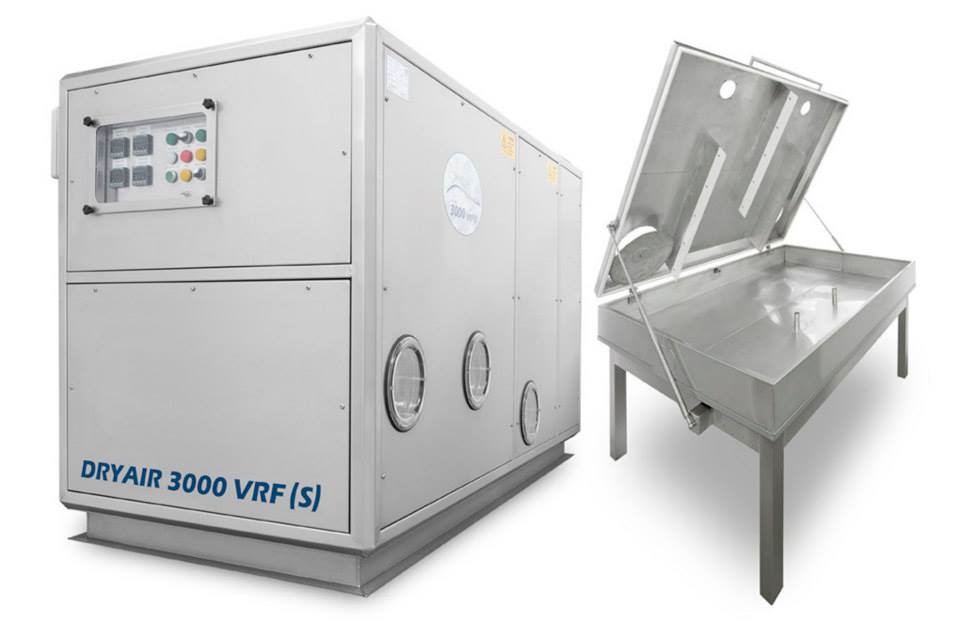 We have a range of Bespoke Vertical Rotor Face Special Machines (VRFS)  available, find the right unit to suit your needs. if you require help or advice please contact us by calling us on  +44 01524 581500 or email us info@desiccantdryair.com